Light Girls, When Documentaries Get It Wrong by Jessica Ann Mitchell

Managing a Nightmare: How the CIA Watched Over the Destruction of Gary Webb By Ryan Devereaux
Links between the cocaine trade, Nicaragua's Contra rebels, and African American neighborhoods in California

The Origin of the Palestine-Israel Conflict

The Case for Reparations
Two hundred fifty years of slavery. Ninety years of Jim Crow. Sixty years of separate but equal. Thirty-five years of racist housing policy. Until we reckon with our compounding moral debts, America will never be whole. By Ta-Nehisi Coates

Who Was Jim Crow?

More...


State of the Union 2015: Lethal, Predatory, Delusional
January 22, 2015 : By Glen Ford
Tuesday night, in his next-to-last State of the Union address, President Obama flashed the suckers a bag of tricks that has no chance of passing the Republican-controlled Congress, but will allow his apologists to claim that the genuine...

The "Why": The Spectacular Media Failure on Charlie Hebdo
January 15, 2015 : By Shamus Cooke
A core tenet of journalism is answering the question "why." It's the media's duty to explain "why" an event happened so that readers will actually understand what they're reading.

L'affaire Charlie Hebdo and Western Colonialism
January 15, 2015 : By John Walsh
To understand the attack on Charlie Hebdo in Paris last week, we need only invert George W. Bush's 2005 mantra*, thus: "They will continue to attack us over here so long as we slaughter them by the millions over there."

Why I Don't Do Kwaanza
December 19, 2014 : By Bruce A. Dixon
I don't do Kwaanza, I just don't. I never have, and the very thought of it evokes some difficult memories and feelings for me. It's not the holiday's religious trappings or its Afro-syncretic fusion of Jewish menorahs, Swahili words, Kemetic, Christian and other rituals.


More Articles:

Shopping
Amazon Store
♦ African Books
♦ Contemporary
♦ Trinidad/Tobago

MUST READ!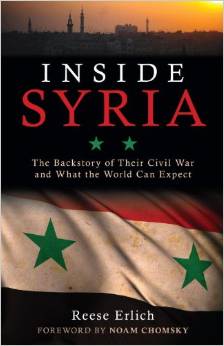 Inside Syria: The Backstory of Their Civil War and What the World Can Expect
by Reese Erlich



Rwanda and the New Scramble for Africa: From Tragedy to Useful Imperial Fiction
by Robin Philpot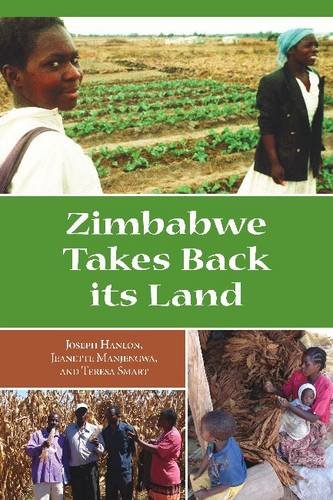 Zimbabwe Takes Back Its Land by Joseph Hanlon, Jeannette Manjengwa, Teresa Smart



Zimbabwe's Land Reform: Myths and Realities by Ian Scoones et al