There isn't a Biggest Story for Today, yet.
Monday, March 05
·
President Mugabe, Biko and the Black Consciousness Movement
Wednesday, January 11
·
Hell No, We Wonít Go To War Against Africa!
Saturday, September 24
·
US Ambassador Echoes Cecil Rhodes
Tuesday, August 16
·
A Short History of Black-Owned Land in America
Wednesday, May 04
·
Who We Attack: History Can't Hide Hypocrisy
Friday, April 29
·
Africa and politics of contradictions
Monday, February 21
·
Challenging Western Distortions about Zimbabwe's Land Reform
Wednesday, December 29
·
WikiLeaks Reveals U.S. Twisted Ethiopia's Arm to Invade Somalia
Thursday, December 16
·
Zimbabwe's Road to Vindication
Sunday, December 05
·
The Civil Rights Struggle by GIs in Germany
Older Articles

African Diaspora: US & France Intervene in Mali To Protect Land & Resource Grabs

US & France Intervene in Mali To Protect Land & Resource Grabs, Not Because of Al Qeda

By Bruce Dixon
April 29, 2013 - blackagendareport.com

On March 15, former General and AFRICOM commander Carter F. Ham testified before the House Armed Services Committee that the situation in the West African republic of Mali is, along with that in Nigeria and Somalia, "a direct threat to the national security of the United States." In plain language, claiming a direct threat to US national security is the standard justification for murderous military intervention around the world, and Mali has just been added to the hit list.

Echoing official sources like General Ham, corporate media tell us that Al Qeda and related Islamist forces, flush with weapons from the recent conflict in Libya, are poised to overrun Mali. Should we believe them? Aren't they the same folks who once assured us Saddam, and nowadays Iran, have nuclear weapons? Of course they are, and the real reasons for US intervention are something else entirely.
African Diaspora: Africa: Imperialismís High Mark of Conquest in the 21st Century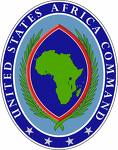 The US-NATO military curtain has fallen the length and breadth of Africa. 'Zimbabwe and tiny Eritrea are among the few nations on the African continent that have not yet been absorbed into the AFRICOM matrix.'
By Glen Ford
April 10, 2013 - blackagendareport.com
"Imperialism with a Black face has been fantastically successful, in Africa."

At present, nothing stands in the way of the militarization and occupation of Africa by the United States and its junior imperialist partners. Every global and multinational organization of any consequence on the continent has been suborned to the service of the neocolonial military project. AFRICOM, the United States Military Command in Africa, has become the headquarters of recolonization, augmented by the militaries of NATO and legitimized by the African Union, itself, and the global credentials of the United Nations.
African Diaspora: Imperial Jockeying in Africa: U.S. Intervention Sets to Deepen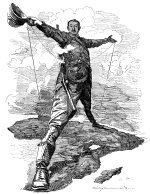 By Ben Schreiner
February 20, 2013 - workingleft.blogspot.com

As "the peril of guerrilla war looms" for the French in Mali, the United States prepares to step-up its intervention across Africa.

Speaking in Bamako on Tuesday, U.S. Senator Christopher Coons, chairman of the Senate Foreign Relations Committee, stated that direct U.S. military support of the Malian government is likely to resume after the country's July elections.

"After there is a full restoration of democracy," Coons said, "I would think it is likely that we will renew our direct support for the Malian military."

(The U.S. suspended direct military aid to Mali following a coup last year by a U.S.-trained Malian officer.)

Coons went on to deem al-Qaeda in Islamic Maghreb (AQIM) a "'very real threat' to Africa, the United States and the wider world."
African Diaspora: Mugabe was right


By George Alleyne
February 20, 2013 - newsday.co.tt

Although I hold no brief for Robert Mugabe, Zimbabwe's leader of many years, nonetheless his policy of Zimbabwe's reclaiming rich agricultural land which had been arbitrarily seized by British settler farmers when his country was overrun by the United Kingdom was a correct one.

Yet when Mugabe sought to recover the land, following on Zimbabwe's achieving Independence, after 90 years of colonial rule and cruel exploitation, the Western world insisted that what he was doing was illegal and against good international practice. Apparently, it was in order for the British settlers to have appropriated the land, but another for freed Zimbabwe to retrieve it.

Although the British had sought to legitimise the seizure of the land, as Jeffrey Herbst pointed out in his book, State Politics in Zimbabwe, through the enacting of Land Ordinances which "guaranteed white economic domination and black poverty during the 90-year colonial period" the action was unjust. It was a criminal act, the enormity of which can be gauged by the fact that when Zimbabwe gained its Independence in 1980, 5,000 white settler farmers controlled some 50 percent of the country's arable land. The other half, as Herbst noted, was occupied by approximately 700,000 indigenous farmers.
African Diaspora: Opportunities and War in Mali

No Security Firms for African Refugees: Opportunities and War in Mali

By Ramzy Baroud
February 13, 2013

The British security firm G4S is set to rake in massive profits thanks to crises in Mali, Libya and Algeria. Recognized as the world's biggest security firm, the group's brand plummeted during the London Olympics last year due to its failure to satisfy conditions of a government contract. But with growing unrest in North and West Africa, G4S is expected to make a speedy recovery.

The January 16th hostage crisis at Algeria's Ain Amenas gas plant, where 38 hostages were killed, ushered in the return of al-Qaeda not as extremists on the run, but as well-prepared militants with the ability to strike deeply into enemy territories and cause serious damage. For G4S and other security firms, this also translates into growing demands. "The British group (..) is seeing a rise in work ranging from electronic surveillance to protecting travelers," the company's regional president for Africa told Reuters. "Demand has been very high across Africa," Andy Baker said. "The nature of our business is such that in high-risk environments the need for our services increases."
African Diaspora: The Real Invasion of Africa is Not News and a Licence to Lie is Hollywood's Gift

By John Pilger
January 31, 2013 - johnpilger.com

A full-scale invasion of Africa is under way. The United States is deploying troops in 35 African countries, beginning with Libya, Sudan, Algeria and Niger. Reported by Associated Press on Christmas Day, this was missing from most Anglo-American media.

The invasion has almost nothing to do with "Islamism", and almost everything to do with the acquisition of resources, notably minerals, and an accelerating rivalry with China. Unlike China, the US and its allies are prepared to use a degree of violence demonstrated in Iraq, Afghanistan, Pakistan, Yemen and Palestine. As in the cold war, a division of labour requires that western journalism and popular culture provide the cover of a holy war against a "menacing arc" of Islamic extremism, no different from the bogus "red menace" of a worldwide communist conspiracy.

Reminiscent of the Scramble for Africa in the late 19th century, the US African Command (Africom) has built a network of supplicants among collaborative African regimes eager for American bribes and armaments. Last year, Africom staged Operation African Endeavor, with the armed forces of 34 African nations taking part, commanded by the US military. Africom's "soldier to soldier" doctrine embeds US officers at every level of command from general to warrant officer. Only pith helmets are missing.
African Diaspora: Celebrating the Life of Professor Tony Martin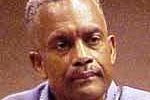 Trinicenter.com Reporters
January 29, 2013 - trinicenter.com

The Celebration and Thanksgiving Service for the life of Professor Dr. Tony Martin was held on Friday 25th January, 2013, at St. Theresa's Church Woodbrook. Friends, family, historians and activists gathered to pay their respects to the Trinidad-born scholar best known for his work on Marcus Garvey.

In attendance were Khafra Kambon, Chairman of the Emancipation Support Committee; Asha Kambon; Peal Eintou Springer; Atillah Springer; Rubidiri Victor; Deryck Murray; David Abdullah; Hollis 'Chalkdust' Liverpool; Professor Brinsley Samaroo; Professor James Smalls; Donna McFarlane, Director/Curator of Liberty Hall, Kingston, Jamaica; Professor Rupert Lewis (U.W.I. Jamaica); Sheldon Blackman; Hubert Peter Diaz, 'The Flagman'; Martin's ex-wife Dr. Paloma Mohammed and young son Shabaka Martin among others.
African Diaspora: Zimbabwe Empowerment Lessons for South Africa

By Rumbidzayi Zinyuke, Business Reporter
November 30, 2012 - herald.co.zw

ZIMBABWE and South Africa have been urged to join forces in the fight for economic empowerment to ensure that the economies of the two countries lie in the hands of black people.

Speaking at the economic empowerment indaba that ended in Harare yesterday, secretary general of the Black Business Council in South Africa Mr Sandile Zungu said South Africa was faced with the same war that Zimbabweans were fighting to empower locals but reiterated that the situation was worse in his country.

"Less than 25 percent of the South African economy is in the hands of black people and less than 10 percent of large companies are owned by blacks," he said.
African Diaspora: Full Text: Robert Mugabe's speech to 67th UN General Assembly


By President Robert Mugabe
September 26, 2012

STATEMENT BY HIS EXCELLENCY THE PRESIDENT OF THE REPUBLIC OF ZIMBABWE COMRADE ROBERT GABRIEL MUGABE DURING THE GENERAL DEBATE OF THE 67TH SESSION OF THE UNITED NATIONS GENERAL ASSEMBLY: NEW YORK, SEPTEMBER 26, 2012:

Your Excellency, Mr. Vuk Jeremic, President of the 67th Session of the United Nations General Assembly,
Your Majesties,
Your Excellencies, Heads of State and Government,
Your Excellency, Mr. Ban Ki-Moon, Secretary General of the United Nations,
Distinguished Delegates,
Ladies and Gentlemen

On behalf of my delegation and my own behalf, I extend to Your Excellency, Mr Jeremic, our warmest congratulations on your election as the President of the 67th Session of the United Nations General Assembly. Your extensive experience in both regional and international affairs will undoubtedly enrich the debate and proceedings during this Session. I wish to assure you of the full cooperation of Zimbabwe as you discharge the onerous duties of this high office.
African Diaspora: So, What's Africa to YOU?

By Corey Gilkes
September 03, 2011

In the days just before and after Emancipation Day I paid close attention to many of the comments and discussions on certain radio talk shows and in the newspapers and frankly I don't know which side worries me more: those who oppose Emancipation Day or those who support it. Is kinda like de time when people responded to the charge by evangelist Benny Hinn that he saw plenty voodoo in Trinidad. Those simplistic bible-wavers who agreed with him as well as many who angrily denied what he said both had one thing in common: a profound lack of knowledge about and contempt for that ancient belief system. Likewise, many who don't approve of Emancipation Day and things openly African displayed very clearly near complete ignorance about Africa.
African Diaspora: Donor Dollars Aiding Political Repression in Ethiopia


By Graham Peebles
July 17, 2012 - dissidentvoice.org

An ideological poison is polluting all life within Ethiopia, flowing into every area of civil society. Local governance, urban and rural neighbourhoods, farming, education and the judiciary all are washed in Revolutionary Democracy, the doctrine of the ruling party. Human Rights Watch, (HRW) in their detailed report, "Development without Freedom" (DWF) quotes Ethiopia's Prime Minister for the last twenty years, Meles Zenawi, explaining that:

When Revolutionary Democracy permeates the entire society, individuals will start to think alike and all persons will cease having their own independent outlook. In this order, individual thinking becomes simply part of collective thinking because the individual will not be in a position to reflect on concepts that have not been prescribed by Revolutionary Democracy.

A society of automatons is the EPRDF vision — the Borg Collective in the Horn of Africa, men, women and children of the seventy or so tribal groups of Ethiopia all dancing to one repressive tune sung by the ruling EPRDF.
African Diaspora: Another Look at Arab and European Slavery


By Makini
July 01, 2012

Recently, I was having a discussion about Arabs in Africa which led me to do some research on the Arab Slave Trade and to try to understand its significance and impact on the African continent before Europeans took center stage. It made me think to look again at some pictures of the city of Mombasa which is on the east coast of Kenya. The city's buildings have a strong Arabic theme, due to past invasions by Arabs. Indeed the area has a significant history of Arab slavery which was meted out to coastal Kenyan populations. In reading, I came across this article, "Kenya: Postcolonial Imperial Hangover" by Nicholas Githuku in the Pambazuka News. I was struck by the last three sentences the author made in this paragraph:

"Attempts to secede, besides what must have been truly inspiring Arab Spring revolutions in the north of Africa, are based on the arrangement reached between two empires, one big and overstretched needing the smaller one (Omani) that had played a crucial role in the politics and economics of the region way before the British made their presence felt in the east coast of Africa. One of my inspirations to specialize in history and war and conflict by extension was the heroics of Saif bin Sultan, the Iman of Oman, who routed the Portuguese from the Zanj in the 1690s. It should be remembered that before this in 1862, France and Britain had agreed reciprocally and mutually "guaranteed" the integrity of Zanzibar's domains. In the 17th century, in 1837 decided to oversee his eastern African coast territorial and trade interests more closely and thus made resplendent Zanzibar his citadel of the growing Oman Empire and influence along the coast. Zanzibar was, significantly, also the nerve center of the slave trade that exploited the hinterland of what is modern Kenya, Tanzania all the way to Zambia and DRC-Congo, which were the supply zones. There's no gainsaying the fact that trade in African slaves increased with Omani hold on Zanj territory. But that is beside the point."

How is the Arab slave trade, which was conducted on such a vast scale and over such an extensive period of time, secondary to Oman Sultan Sai'd Ibn Sultan's choice to fend off the Portuguese or any other European/Western influence? The same basis for territorial defense occurred along many other coastlines in the North of Africa as well as other parts of Africa over the centuries.
African Diaspora: Colonialism never ended, it continues by different means

By George Monbiot
May 26, 2012 - monbiot.com

The conviction of Charles Taylor, the former president of Liberia, is said to have sent an unequivocal message to current leaders: that great office confers no immunity. In fact it sent two messages: if you run a small, weak nation, you may be subject to the full force of international law. If you run a powerful nation, you have nothing to fear.

While anyone with an interest in human rights should welcome the verdict, it reminds us that no one has faced legal consequences for launching the illegal war against Iraq. This fits the Nuremberg Tribunal's definition of a "crime of aggression", which it called "the supreme international crime"(1). The charges on which, in an impartial system, George Bush, Tony Blair and their associates should have been investigated are far graver than those for which Taylor was found guilty.
African Diaspora: Zimbabwe: When fear becomes the enemy


By GrañfadaŠ Ayitomeka
April 17, 2012 - herald.co.zw

The struggle to free Zimbabwe from the gnawing jaws of settler colonialism was not fought because the people had the penchant of fighting strangers, neither did they do so for the love of the lofty ideas embedded in the skulls of the anti-colonial leaders.

The basis for the people's bloody struggle is direct and simple, to ward off white predators who had occupied the land by committing maafa (the unspoken African word for genocide committed by Caucasians against Africans) and subsequently established minority criminal regime.

Ab initio, the struggle was about the land, it is and it will be about the land! This is not a negotiable issue because, it touches on the very existential ingredient fundamental to life. The socio-cultural, spiritual and economic fabrics of the people of Zimbabwe are inextricably linked to the land. If you yanked or dispossessed people from their land, they are better off dying than to live a parasitic miserable life. A landless person is stateless and ceases to enjoy human dignity.
African Diaspora: Social Media Scam Alert: Top Ten Ways to Tell Kony is Phony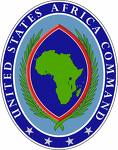 By Bruce A. Dixon
March 19, 2012 - blackagendareport.com

Joseph Kony, the Invisible Children YouTube video tells us, is a bad guy in Uganda. He's a lawless warlord leading something called the Lord's Resistance Army, which kidnaps, enslaves and murders innocent children by the tens of thousands. We're never told exactly why, as corporate media simply paint Africa as a hellish and inexplicable place where things like that just happen. The Ugandan government, the video tells us, would gladly shut Joseph Kony down and bring him to justice if only the US would provide the advanced weapons, sophisticated tracking gear, military training and the boots on the ground to help get it done. To make this happen, all that Kony 2012's promoters ask of us is to help spread "awareness" of Uganda's "invisible" child soldiers by facebooking, tweeting and repeating the Kony 2012 video, and by emailing influential politicians and the one-name celebrities like Oprah, Bono, Rhianna, Cosby and Lady Gaga (OK, Lady Gaga is two names) to whom they listen. The Kony 2012 video aims to bring this criminal child-enslaving Ugandan warlord to justice by enlisting tens of millions of us little people in making Kony's name an odious household word around the planet, after which Washington DC will stretch forth its military arm to bring Joseph Kony, alive if possible, before the International Criminal Court for trial and punishment.

Don't have an account yet? You can create one. As a registered user you have some advantages like theme manager, comments configuration and post comments with your name.
There are currently, 155 guest(s) and 7 member(s) that are online.

You are Anonymous user. You can register for free by clicking here