There isn't a Biggest Story for Today, yet.
Wednesday, June 25
·
Reverting to the Ummah: Who is the 'Angry Muslim' and Why
Wednesday, May 21
·
Questioning the #BringBackOurGirls Campaign
Thursday, May 15
·
A Wray of Light into Ideas of Male Entitlement
Tuesday, May 13
·
How Not to "Bring Back our Girls"
Thursday, May 01
·
The Politics Behind "One" God
·
Donald Sterling Thinks He Owns Basketball Players, But Really Does Own the NAACP
Thursday, April 10
·
Interrogating the Sex of God
Friday, April 04
·
U.S. Deploys More Special Forces in Search of Kony
Tuesday, March 25
·
Freedom Rider: Kwadir Felton and Cory Booker
Friday, March 07
·
Hillary and Other Assorted Barbarians at Russia's Gate
Older Articles



By Bruce A. Dixon
December 19, 2014 - blackagendareport.com

I don't do Kwaanza, I just don't. I never have, and the very thought of it evokes some difficult memories and feelings for me. It's not the holiday's religious trappings or its Afro-syncretic fusion of Jewish menorahs, Swahili words, Kemetic, Christian and other rituals. I understand people do have a perfect human right to adopt or make up the cultural and religious practices that suit them. Rastafarianism, Voudon and Candomblé all borrow from multiple traditions, as does Islam from Judaism and Christianity, and Christianity from Judaism, Greek and Roman sources, and so on. So I have no quarrel whatsoever with those who celebrate and find value in Kwaanza.

But for many of us who took part in or were simply aware of the Black Panther Party in the late 60s and early 70s, the Kwaanza holiday is inseparable from the career and persona of its inventor, Ron Karenga, now a tenured professor in California. Back in the day, Karenga headed up an organization called US. As a tool of COINTELPRO, the federal counterintelligence program directed at movement organizations, Karenga's US organization murdered 2 leading members of the Black Panther Party in Los Angeles, Alprentice "Bunchy" Carter and John Huggins, and 2 more in San Diego, Sylvester Bell and John Savage. To my knowledge, Mr. Karenga has never expressed the faintest remorse or regret for these murders, or for his part in furthering the nefarious aims of federal and local police agencies in their assault upon the movement of those times. Karenga was later convicted along with his wife, of kidnapping and torturing two women in his own organization, a crime for which he served 4 years in prison, and one of which he still claims to be innocent. Some of Karenga's close and credible associates however, like former US chair Wesley Kabaila, maintain Karenga was not only responsible for those women's torture, but that it was part of an ongoing pattern over the years.
Racism Watch: Waistband-Reaching Syndrome Could Get You Killed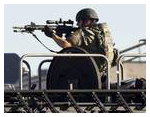 The Bizarre Compulsion of Black Men to "Reach for their Waistbands"

By John Eskow
November 30, 2014 - counterpunch.org

If police accounts are to be believed, there is a bizarre urge among young, unarmed black men to provoke their own murder by "reaching for their waistbands" when cops are aiming service revolvers at them.

Just this week we heard Officer Darren Wilson claim that one of the reasons he killed Michael Brown was that the young man "reached for his waistband," and–in what I guess was just an incredibly weird coincidence–we heard Cleveland police claim they killed a 12-year-old kid with a toy gun because he also "reached for his waistband."

But this odd compulsion is not a new one. In 2011, fully half of all the young black men shot by LA cops were cut down because–again, if police accounts are to be believed–they too were "reaching for their waistbands." The epidemic also spread to Houston, where multiple police accounts cite the same excuse. Oscar Grant, the young man killed by Oakland cops on a subway platform–and the subject of the movie "Fruitvale Station"–was shot for the exact same reason.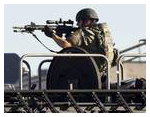 By Paul Craig Roberts
November 30, 2014 - paulcraigroberts.org

Few, if any, of the correct questions were asked in the grand jury hearing to decide whether policeman Darren Wilson would be indicted for killing Michael Brown.

The most important unexamined question is whether police are trained to use force immediately as a first resort before they assess a situation or determine if they are at the correct address. Are the police trained that the lives of police officers are so much more valuable than the lives of possible suspects, or a houseful of people into whose residence a heavily armed SWAT team enters, that police officers must not accept the risk of judicious behavior when encountering citizens? If this is the case as all evidence indicates that it is, then the police when they gratuitously murder members of the public are merely doing what they have been trained to do. As police are trained to use violence as a first resort, the police cannot be held accountable when they do.
U.S.A.: Freedom Rider: Jackson, Sharpton, Holder and Ferguson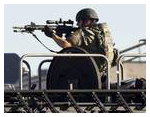 By Margaret Kimberley
November 24, 2014 - blackagendareport.com

"Jackson was supplanted by Al Sharpton, who surpassed him in crookedness and politically prostitution."

If a picture is worth 1,000 words the photo above proves the old adage to be true. This image encapsulates so much that is wrong with the so-called leaders of the black political class. Each of the three men depicted make a mockery of any claim to be allies of black people.

For decades Jesse Jackson's seal of approval was enough to quiet or excite the masses to action. As a young lieutenant of Martin Luther King and then as leader of Operation PUSH he became in effect the leader of what was left of the civil rights movement old guard. His presidential campaigns in 1984 and 1988 mobilized millions of people to vote and brought election victories to progressives across the country. His history is part righteous and part mercenary, as he sought and received tribute from corporations around the country eager to curry favor with him and by extension the masses he sometimes did represent.
World Focus: Ebola, Human Rights and Poverty – Making the Links


By Alicia Ely Yamin
October 28, 2014 - opendemocracy.net

The catastrophic Ebola crisis unfolding in West Africa offers many lessons, not least for global anti-poverty efforts. These will culminate in a set of targets, to be agreed by the United Nations in 2015, known as the Sustainable Development Goals (SDGs).

First of all, the crisis should lead to a re-think of the triumphalism that has marked some of the global health debate in recent years, with some projecting a "grand convergence within a generation" between North and South, rich and poor countries, based upon the "end of preventable mortality, including from infectious diseases".

"It is not a coincidence that, in addition to the legacy of colonial exploitation, and pillaging by their own corrupt and unaccountable governments in recent history, Liberia and Sierra Leone are two countries that have been ravaged by brutal civil wars." Second, neither universal health insurance, without real access to public health as well as effective care, nor cash transfers, without connections to functioning systems, would have thwarted Ebola or the social devastation it is wreaking. Yet both are highly touted solutions to global poverty, and likely to be part of the SDG agenda.


By Margaret Kimberley
October 14, 2014 - blackagendareport.com

"African countries are poor because they have been systematically looted by Europe, the United States and the rest of the capitalist world for centuries."

The ability to engage in critical thinking seems to be lost on the vast majority of Americans.

When Americans don't like a president they claim that his mother traveled all the way from Hawaii to Kenya to give birth to him. Others swear that parents in Newtown, Connecticut went along with a government plot and pretended their children were shot to death in school when they are in fact still alive somewhere.

Ebola, now officially known as Ebola virus disease (EVD), has claimed thousands of lives in sporadic outbreaks ever since it was identified in the Congo in 1976. Scientists are unsure of its exact origins but hypothesize that its host is a forest dwelling fruit bat. According to this theory, its bodily fluids can be spread to other animals and then to humans through physical contact.


By Reese Erlich
October 03, 2014 - reeseerlich.com

Veteran foreign correspondent Reese Erlich was in northern Iraq at the start of the U.S. bombing campaign against Islamic State. He interviewed Kurdish leaders, peshmerga fighters and U.S. officials. He says the reality on the ground is far different from the propaganda coming out of Washington.

1. Islamic State presents an immediate threat to the people of the U.S.

In justifying air attacks on Syria on Sept. 23, President Barack Obama said, "We will not tolerate safe havens for terrorists who threaten our people."

I saw firsthand the tens of thousands of Yazidis forced to flee Islamic State fighters. IS is a vicious, un-Islamic, ultra-right-wing group that poses a real threat to the people of Syria and Iraq. But those people will defeat IS, not the U.S., whose motives are widely questioned in the region. IS poses no more of a terrorist threat to the American people than al-Qaida and its offshoots.


By Garikai Chengu
September 20, 2014 - counterpunch.org

Much like Al-Qaeda, the Islamic State of Iraq and Syria (ISIS) is Made in the USA, an instrument of terror designed to divide and conquer the oil-rich Middle East and to counter Iran's growing influence in the region. The fact that the United States has a long and torrid history of backing terrorist groups will surprise only those who watch the news and ignore history.

The CIA first aligned itself with extremist Islam during the Cold War era. Back then, America saw the world in rather simple terms: on one side, the Soviet Union and Third World nationalism, which America regarded as a Soviet tool; on the other side, Western nations and militant political Islam, which America considered an ally in the struggle against the Soviet Union.

The director of the National Security Agency under Ronald Reagan, General William Odom recently remarked, "by any measure the US has long used terrorism. In 1978-79 the Senate was trying to pass a law against international terrorism – in every version they produced, the lawyers said the US would be in violation".
War and Terror: America's deadliest export and the endless war on terror

By William Blum
September 16, 2014

Praise for America's Deadliest Export: "Blum concentrates on matters of great current significance, and does not pull his punches" — Noam Chomsky.

This is an extract from America's Deadliest Export: Democracy — The Truth About US Foreign Policy and Everything Else by William Blum (Zed Books, 2014). Zed Books have just reissued Blum's three classic books, America's Deadliest Export, Rogue State and Killing Hope in new updated editions.

A safer world for Americans… if they don't leave home

Supporters of US foreign policy have been repeating the point ever since the attacks of September 11, 2001: US counterterrorism policy has worked. How do they know? Because there haven't been any successful terrorist attacks in the United States in all the years since that infamous day.

True, but there weren't any terrorist attacks in the United States in the six years before September 11, 2001 either, the last one being the Oklahoma City bombing of April 19, 1995. The absence of terrorist attacks in the US appears to be the norm, with or without a War on Terror.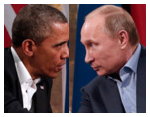 By Finian Cunningham
September 05, 2014 - strategic-culture.org

In October 1962, the United States threatened to go to war with Russia over the Cuban missile crisis. That high-stakes drama came about after Washington learned that Soviet leader Nikita Khrushchev had overseen the installation of ballistic missiles on the Caribbean island, some 90 miles from the US mainland. Never mind that the nascent military alliance between Moscow and the socialist government of Fidel Castro was a inviolable matter between two sovereign states – Washington was apoplectic that Soviet missiles were permitted anywhere near its territory. The then US President John F Kennedy was impelled to go to war over the issue, even if that meant igniting an all-out thermonuclear conflagration.

In the end, the standoff was resolved, in part through a mutual personal understanding between Kennedy and Khrushchev that such a catastrophic war had to be avoided at all costs. The Soviet Union eventually withdrew its missiles after receiving a guarantee from the White House that there would no follow-up US invasion of Cuba, as in the failed CIA-backed Bay of Pigs assault of April 1961. In addition, Kennedy gave a commitment to reciprocate US missile withdrawal from Turkey's territory bordering with the former Soviet Union.
U.S.A.: Ferguson Versus the Counter-Insurgency State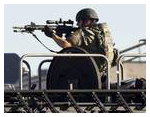 By Glen Ford
August 23, 2014 - blackagendareport.com

"The domestic counterinsurgency army has been methodically expanded by each successive administration."

The corporate media, reflecting their owners' anxiety at the failure of Black people to revert to a state of passivity in Ferguson, Missouri, have arrived at a general consensus on two counts: the need to "demilitarize" the police (fewer bullets, smaller armored vehicles?) and, more immediately, to re-establish some semblance of "calm" (as in comatose) in the neighborhood and beyond. Corporate-attuned Black powerbrokers and politicians deliver essentially the same message, counseling (quiet) introspection and a search for "solutions" (diversions) to the historical oppression in which they are deeply complicit.

But first, tensions must be reduced, to diffuse the confrontation – which, we are told, serves no one's interests but the "agitators and instigators" (who, apparently, have millions of dollars in derivatives wagers riding on urban chaos). Fortunately, the "street" ignores the misleaders. If Ferguson had remained "calm" in the face of Michael Brown's murder, nobody outside greater St. Louis would know the place existed.
World Focus: Washington's Grand Ambition Explains Its Pressures on Russia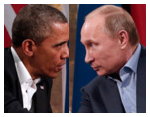 By Michael S. Rozeff
August 20, 2014 - lewrockwell.com

After the Soviet Union ended, Washington switched without a second's delay from an anti-USSR policy to an anti-Russia policy. This included extending NATO to Russia's borders in violation of earlier false signals and assurances that it would not, and it included Washington's unilateral withdrawal from the 1972 Anti-Ballistic Missile Treaty. It included U.S. support of anti-Russian leaders in Georgia and Ukraine. It has included a wide range of other steps, such as trying to diminish Russia's role as a European energy supplier. Anti-Russian policies extend to supporting NGOs inside Russia and even to supporting a minor event like the Pussy Riot stunt. Although U.S.-Russian cooperation has surfaced in some respects, for tactical reasons, there is also no doubt that Washington's main thrust has been one of pressuring Russia and antagonizing her.

The sanctions imposed on Russia this year by Obama are only the latest steps. These go further. They attempt to isolate Russia and to pressure her on a matter of strategic importance, namely, Crimea. Ukraine is an excuse for Washington's sanctions agenda as well as a continuation of its earlier anti-Russian policies. By linking the sanctions to Crimean withdrawal, as Obama has done, Washington intends to maintain sanctions as a tool of pressuring Russia indefinitely, knowing that Russia will not withdraw from that strategic and historically connected region under pressure from Washington. Washington has created a permanent bone of contention with Russia over Crimea, and the sanctions will remain as a permanent source of friction. Russia will adapt to them, however, shifting its policies and attention in other parts of the world.


By Corey Gilkes
August 06, 2014 - trinicenter.com

Years ago, the late economist and social thinker Lloyd Best pondered over the question of how does one save a culture from itself. This is a question we have not collectively dealt with as we continue to entangle ourselves more and more in the destructive aspects of this culture that we're partly responsible for creating. Somewhere along the line, Emancipation, understood as "freedom" – and I'll come back to that later – was hijacked to become something that was tolerant of mediocrity, the spurning of ambition, industriousness and intellectual pursuits. Small wonder some people say "dey should bring back de white man" because we've made a mess of our Independence (and our Emancipation). I don't necessarily subscribe to such a self-loathing sentiment but much of what we're doing to ourselves and our space certainly gives credence to it.

I had another piece written for Emancipation Day. But after listening to the talk shows on i95.5 and Power 102 the morning before and the comments made by some callers and the hosts – all of whom admittedly, fall well within the age group I've always said need to be politely eased out of any serious discourse on social transformation – I felt it necessary to write this setta ramblings instead. Besides, I always like to comment on things like Emancipation Day out of the "season."
War and Terror: Black Political Class Paralyzed and Silent on Gaza Massacres


Why Our Black Political Class is Paralyzed and Silent on Gaza Massacres and Israeli Apartheid

By Bruce A. Dixon
July 28, 2014 - blackagendareport.com

Sometimes a silence can be the loudest sound in the room. The silence of our numerous and powerful US black political class, not just on the current massacres of civilians in Gaza but on the incontrovertible fact that Israel has become a full fledged racist ethnocracy is deafening.

As Israeli troops massed around Gaza this weekend, the NAACP wrapped up its 2014 annual convention in Las Vegas this weekend without a mumbling word of solidarity with bleeding Palestinians. Moral Monday's Rev. Barber was a guest on HBO's Real Time with Bill Maher Sunday night as well, but could not spare a single breath to discuss the morality of occupation, house demolitions, or Israeli apartheid to his notoriously Islamaphobic host. Al Sharpton is on MSNBC nightly, and can't find time to cover the murderous assault on Gaza in any meaningful way. You don't hear so much as a peep from the Congressional Black Caucus or the National Urban League, the National Action Network, Rainbow PUSH, big time black pastors and business people or the rest of that crowd.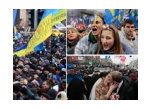 US intelligence officials back theory that Malaysian Airlines Flight 17 was likely shot down by ill-equipped rebels, but evidence shows no direct involvement by Russia

By Jon Queally
July 23, 2014 - commondreams.org

New comments from high-level U.S. officials and portions of declassified intelligence information released on Tuesday indicates—contrary to earlier comments by U.S. Secretary of State John Kerry—that Russia had no direct involvement in last week's Malaysian Airlines Flight 17 disaster in which 298 passengers were killed after being shot down over eastern Ukraine.

Overall, the U.S. assessment as of Tuesday appears to be that the shooting down of the airliner was "a mistake" by Ukrainian rebels in the east of the country who remain in a protracted battle with the Ukraine Army controlled by the newly-established government in Kiev. Though the presented evidence—much of which could not be independently verified by media outlets—attempted to make connections between Russian weapons and training facilities—no "smoking gun" was presented that showed Russian forces or personnel were involved.